Here are some of my favorite Hawaiian and Hawaii Regional Cooking recipes which includes dishes from almost every ethnicity that you would find in Hawaii and all made with some of our products.
Here we have a bit of everything, from Seafood (shrimp, ahi, salmon), to Meats (chicken, pork, beef) to health conscience salads, and even desserts.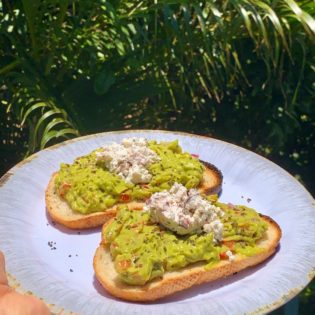 Ingredients 2 slices Sour dough bread 1 large avocado 1/4 small red onion chopped 1/4 small red bell pepper chopped 1 tbsp Pineapple Vinaigrette 1/2 ...