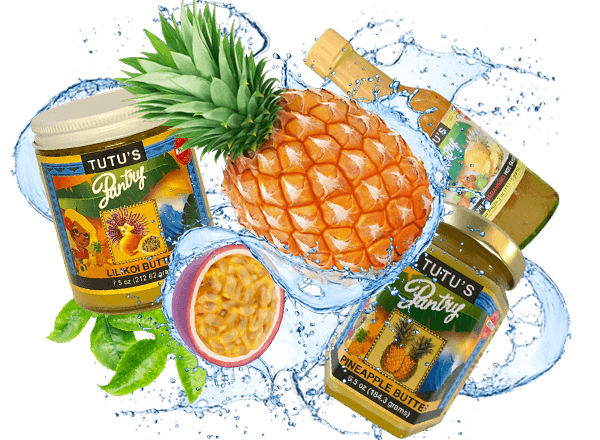 Goodies made in Hawaii with Aloha
Tutu's Pantry is a online store where the best of nature's ingredients comes together with a variety of natural and organic foods all grown in Hawaii. Enjoy!
Bath & Body
All the power of nature in your hands and body.
Gift Baskets & Sets
Be creative and give your loved one a gift with the best flavor from Hawaii.
Dry Mixes
Buy our dry mixes to ensure quick and nutritious meals.
Spreads
Spreads of natural flavors to make your meal more delicious.
Salts & Seasonings
Great for sprinkle, marinate, rub, BBQ, beef, poultry, pork, fish or vegetables.
Sauces
Special and exclusive sauces made on Hawaii with fresh local ingredients.
Coffee
Hawaiian Coffee is some of the best in the World. Have a taste of the islands.
Tea
Hawaii is the best state in the country to grown tea. Try it!
Sweets
Hawaiian style sweets made from fresh local ingredients.
Nuts
Nuts are rich in saturated fats (omega-6) that are good for your health.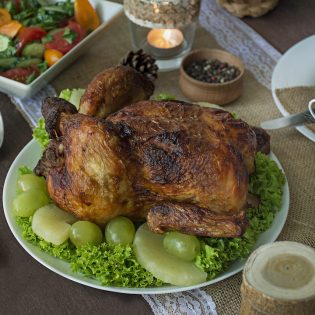 Ingredients Cornish Hens, Roast Chicken, or Turkey Butter Salty Wahine Pineapple Poultry Reynolds roasting bag Directions Put butter under skins of hens, chicken or turkey. …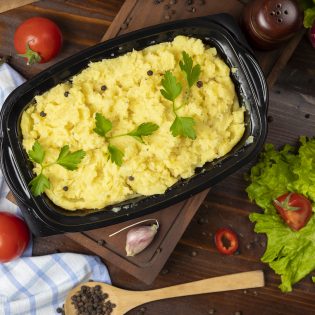 Ingredients 3 lb. mixed potatoes, such as Russets & Yukon Golds 2 tbsp Lavender Macadamia Nut Seasoning 1/2 c. (1 stick) butter, plus 2 tablespoons …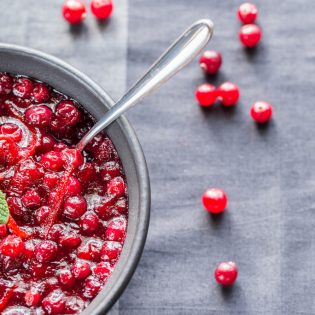 Ingredients 1 – 12 oz. bag cranberries ½ cup Lilikoi Passion Fruit Syrup ½ cup Salty Wahine Passion Fruit Cane Sugar Instructions Clean, sort, and …

I've been ordering products from Tutus for about year and a half now, have never had any mishaps. The service and seasonings are on point ! Frequently brag about the Herb Seasoning, that is bomb on just about any meat, especially ribeye !! Don't be turned off by one customers bad experience! Tutu's ships right to my doorstep here in Cali my Go-To-Spot for all my Barbeque seasonings. Nobody got it like Tutu's!!!
Omg you guys! You have to check this place out. I had the pleasure of meeting the owner when I came to visit Tutu's for the first time. She gave us the run down on her store. Every thing we sampled, we pretty much bought. She buys the best of the best for her pantry. We also received 10% of everything we bought, that was a pleasant surprise. If you want a taste of Maui you definitely have to come here! We will be back for sure!
What a delightful place to visit! It was just as difficult to find as expected, but that just made it all the rewarding when we did finally find it. LOL. The customer service here is exemplary. We knew from Yelp reviews that the store ships USPS, so we ordered gifts and had them shipped back to the mainland rather than try to bring them on the plane. Instead of waiting, the clerk immediately packed up our purchases so they would go out today. Very impressive customer service. Friendly, knowledgable and efficient. Consequently, I happily ended up buying way more than I intended to.