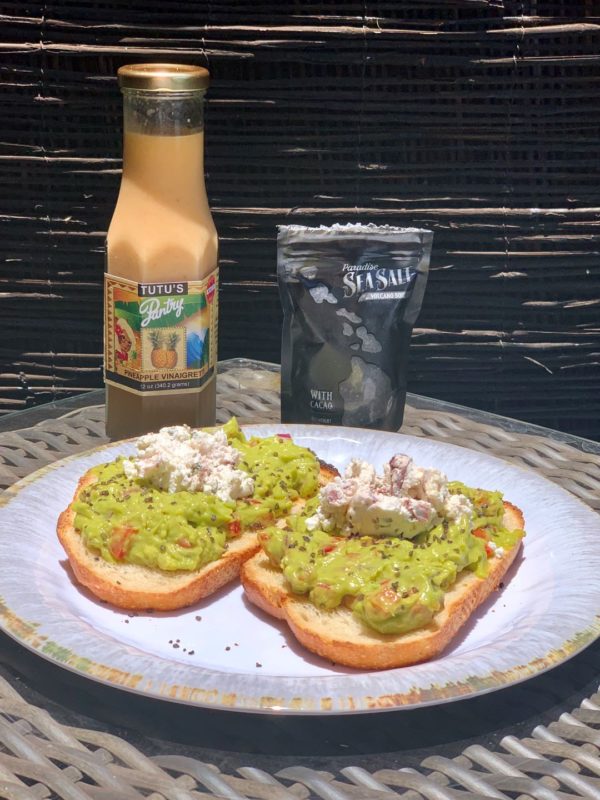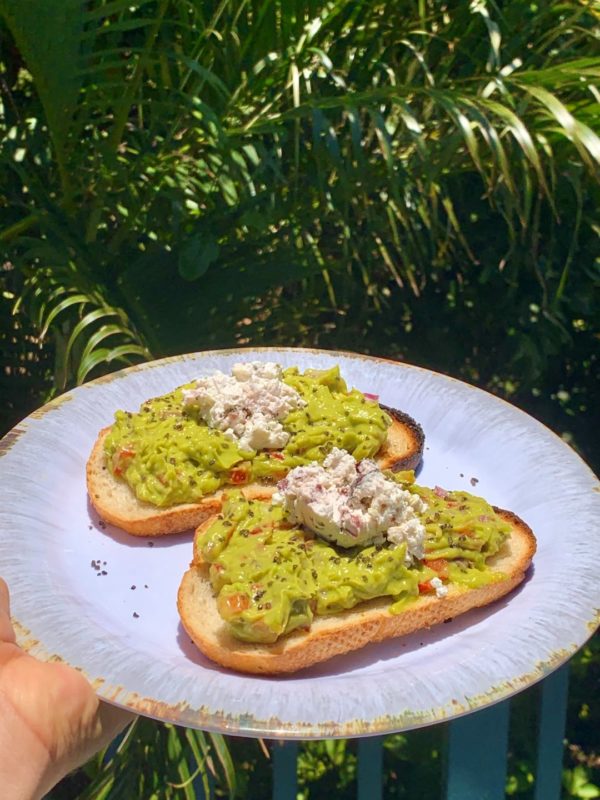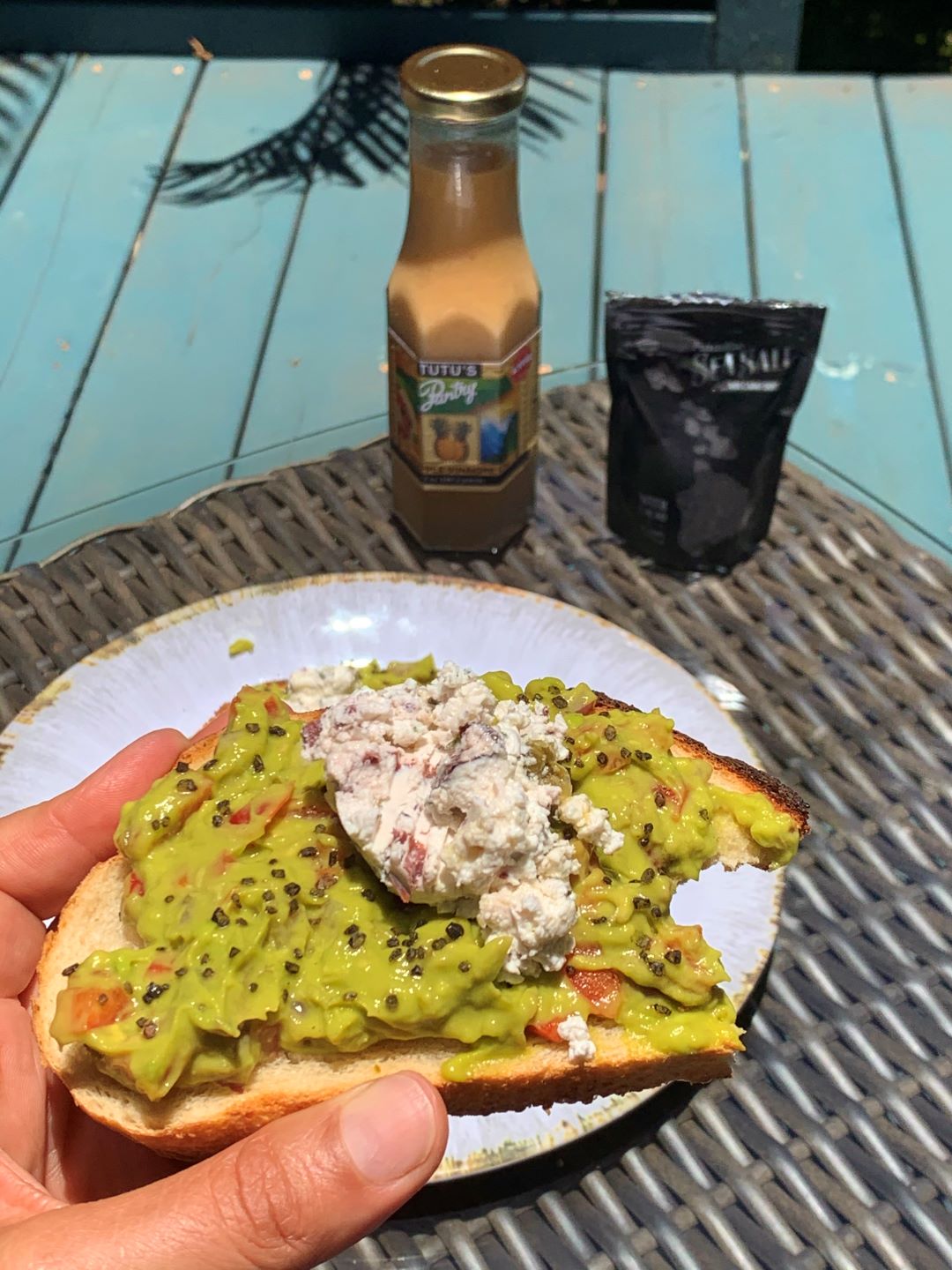 Ingredients
2 slices Sour dough bread
1 large avocado
1/4 small red onion chopped
1/4 small red bell pepper chopped
1 tbsp Pineapple Vinaigrette
1/2 tsp black salt
1 tbsp goat cheese (optional)
2 tbsp chopped black olives
Directions
Smash avocado until it gets creamy, mix Pineapple Vinaigrette, chopped onions, chopped bell peppers.
Mix goat cheese and chopped olives.
Toast slices of sourdough bread.
Spread the avocado mix on toasted sourdough, sprinkle black salt and top with goat cheese mixture.
For a Spicy version add Pineapple Habanero hot sauce.
Enjoy!
Recommended Products