Oven Baked Ribs
Remove the membrane on the ribs. This will give them a fall off the bone finish.
Generously season both sides with Tutu's Pantry All Purpose Hawaiian Seasoning. This will add so much flavor to the ribs!
Cover the ribs with aluminum foil.
Oven bake the ribs at a low temperature (275F) for 3 to 4 hours or until tender.
Remove from oven
Generously coat the ribs in our Spicy Mango BBQ Sauce and broil for a few minutes until sauce begins to caramelize.
A Delicious Side Salad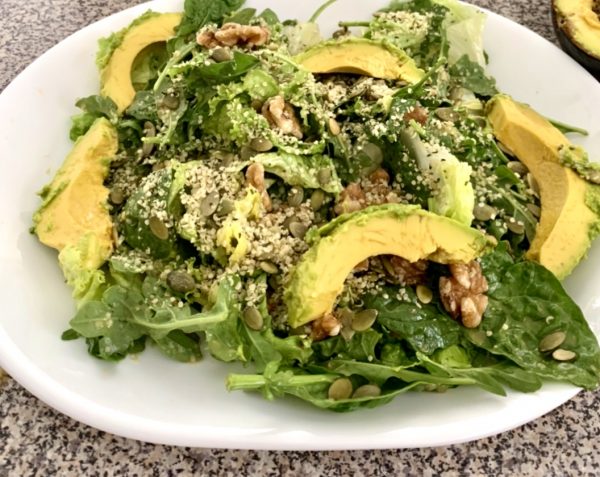 In a bowl, toss your favorite greens with some other ingredients to get more texture and dimension! You can choose anything you have available but here are some suggestions:
tomato
onion
chopped macadamia nuts
cucumber
avocado
radish
bell peppers
The delicious guava vinaigrette ties the flavors together so well, you really must taste it to believe it.
Recommended products